Follow YouFulca on Twitter ( Follow @YouFulca ) and retweet the top fixed tweet. Please enter your Twitter ID and submit your application via our email form.
THE TWITTER ID YOU PROVIDE IS FOR VERIFICATION PURPOSES ONLY AND WILL NOT BE RECORDED OR USED FOR ANY OTHER PURPOSE.
Please note: In rare cases, we receive applications from addresses to which we are unable to reply. Please check your address well in advance.
(If you do not receive an e-mail, this is almost always the cause.)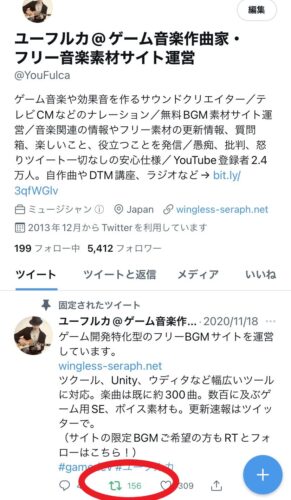 UPON CONFIRMATION, WE WILL SEND YOU THE DOWNLOAD URL AND PASSWORD FOR THE FULL SET (MP3, LOOP-ENABLED OGG FOR GAME PRODUCTION, AND M4A).